Sports Nutrition
---
For more information on Gainful Employment please click the logo below: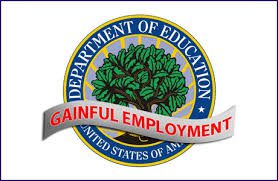 16 Week Certificate
Contact Information
Roger Mitchell, Instructor
rmitchell@tm.edu
(701) 477-7862
Overview
The Sports Nutrition Certification Program is designed to provide personal trainers, group fitness instructors; health coaches and health care professional expand their knowledge of nutrition and learn to translate the information into actionable lifestyle change for clients and patients. Give advice on selection and preparation of food, reading nutrition labels, and choosing meals that facilitate weight loss, improve
athletic performance and meet special dietary needs.
Skills and Knowledge
Dietitians and nutritionists typically do the following:
Assess patients' and clients' nutritional and health needs
Counsel patients on nutrition issues and healthy eating habits
Develop meal and nutrition plans, taking both clients' preferences and budgets into account
Evaluate the effects of meal plans and change the plans as needed
Promote better health by speaking to groups about diet, nutrition, and the relationship between good eating habits and preventing or managing specific diseases
Create educational materials about healthy food choices
Keep up with or contribute to the latest food and nutritional science research
Document patients' progress
Dietitians and nutritionists evaluate the health of their clients. Based on their findings, dietitians and nutritionists advise clients on which foods to eat—and which to avoid—to improve their health.
Career Opportunities
The median annual wage for dietitians and nutritionists was $58,920 in May 2016. The median wage is the wage at which half the workers in an occupation earned more than that amount and half earned less. The lowest 10 percent earned less than $36,470, and the highest 10 percent earned more than $82,410.
Many dietitians and nutritionists worked full time in 2016, although about 1 out of 4 worked part time. They may work evenings and weekends to meet with clients who are unavailable at other times.
Admission
There are no special requirements for admission into these programs. Please refer to the TMCC Admission section for future students.
Required Courses
BIOL 150 General Biology/Lab (4)
FITT 106 Kinesiology (3)
FITT 219 Sports Nutrition/Lab (4)
HPER 213 Personal and Comm. Health (2)
SOCI 110 Introduction to Sociology (3)
Total Required Credits – 16