Residential Electrical Technician
---
For more information on Gainful Employment please click the logo below: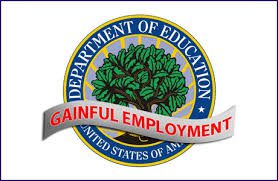 Contact Information
Wayne Sande, Instructor
wsande@tm.edu
(701)477-7973
CTE Building
Overview
This program prepare trainees in a career in the electrical field, TMCC offers an Electrical curriculum that complies with the time-based standards for apprenticeship. The program meets the demand and the needs of providing a skilled,highly trained, professional work force for the electrical contracting industry. It covers the apprenticeship, training programs, and career opportunities.
Skills and Knowledge

The program provides students with the tools, resources, and training needed to be successful in a changing work environment.
Admission
There are no special requirements for admission into these programs. Please refer to the TMCC Admission section for future students.
Required Courses
ELEC 100 Core Curriculum (2)
ELEC 101 Orientation & Safety to Electrical Trade (2)
ELEC 103 Intro into Electrical Circuits & Theory (3)
ELEC 104 Intro to National Electric Code (4)
ELEC 111 National & State Electric Codes (4)
ELEC 112 Basic Energy & Electrical Testings (4)
ELEC 113 Residential Drawings & Wiring I (4)
ELEC 177 Job Readiness (1)
SAFT 110 OSHA 10-Hour (1)
Related General Education Courses
CIS 101 Computer Literacy or
CSCI 101 Intro to Computers (3)
MATH 100 Applied Math (3)
PSYC 100 Human Relations in Organizations Or
 PSYC 111 Intro to Psychology (3)
Total Required Credits 34