Oil Field Operations
---
For more information on Gainful Employment please click the logo below: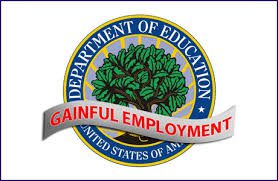 \
9 Month Certificate
Overview
The Oilfield Operations certificate training program is designed to provide the opportunity for individuals to take advantage of quality hands-on and formal classroom instruction to begin a successful career in the oil and gas industries. This program provides the knowledge and skills to work safely and productively as part of an oil operations team.
Program Outcomes
Upon completion of the Oilfield certificate program, students are trained to work in a variety of oilfield positions. Several of the oilfield job titles includes: drilling rigger, pipeline worker, drilling crew, roustabout, floor hand, motor hand, derrick hand, tool pusher, crane operator, and forklift operator, to name a few of the estimated 20,000 oilfield positions available in North Dakota.
Career Opportunities
Careers in oilfield operations are diverse and job duties may vary on a daily basis. In working with industry partnership, this program was designed to offer many of the skills and credentials required for nearly every oilfield position. In addition, several certified industry recognized credentials in safety and equipment operations are offered as part of the oilfield operations curriculum that provides the student the opportunity to advance into specialized jobs. Industry recognized credentials that include: H2S Gas certification, OSHA 10-Hour certification, Basic Rigging certification, Hazwoper 40-General certification and Rough Terrain Equipment and Operations certification.
The average median wage for entry-level position in North Dakota's oil and gas industry ranges from $60,000 to $90,225.
Admission
There are no special requirements for admission into these programs. Please refer to the TMCC Admission section for future students.
Courses
Students may enroll in the following courses and receive a 16-Week Oil Field Operations certificate or continue on into the Machinist component of the program an earn a 9-month Oil Field Operations Certificate.
Additional course to earn 9 Month Certificate in Oil Field Operations
9 Month Certificate
CDL 190 Skid Loader (2)
OFO 100 Orientation to the Trade (1)
OFO 101 Basic Rigging (2)
OFO 102 Rough Terrain Equipment and Operations (5)
OFO 177 Job Readiness (1)
SAFT 110 OSHA 10-Hour (1)
SAFT 108 H2S Gas (1)
Related General Education Courses
GEOL 100 Geologic Overview of ND Hydrocarbons (2)
HPER 210 First Aid/CPR (2)
Total Required Credits 17
Additional course to earn 9 Month Certificate in Oil Field Operations
ENRT 112 Basic Print Reading (3)
MACH 120 Intro to Machine Tool Technology (1)
MACH 121 Measure and Layout (1)
MACH 122 Hand Tools and Bench Work (1)
MACH 123 Basic Machine Tools (2)
MACH 124 Lathe 1: Facing and Turning (2)
MACH 125 Shape Altering & Taping on Lath (2)
MACH 161 Internship (2)
OFO 105 Valves, Gages & Pumps (2)
Total Required Credits – 34