Welding Technology
For more information on Gainful Employment please click the logo below: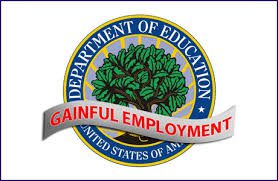 9 Month Certificate
Overview
The welding program at TMCC provides students with a competency based curriculum that teaches the basic welding skills for entry-level jobs necessary for the demands of the welding industry. The Welding Technology program uses a cohort model of instruction that provides students the opportunity to complete their program of study through hands-on learning in a modern, well-equipped and safe learning laboratory. The Welding Technology program is designed to train students to become the best welders they can be. To meet the advanced technological demands that are evolving in welding, students will be using our Virtual Reality VRTEX 360 welding simulators that will train skilled welders faster as well as recruit the next generation of welders. Students learn to utilize safe working techniques and through a curriculum built on stackable credentials, students will earn OSHA certification. In addition, students will have the option to take the industry recognized American Welding Society (AWS) certification.
The welding curriculum is designed to provide students experience in welding as it pertains to assembly, manufacturing, energy  and construction. The Welding Technology Certificate leads into the Advance Pipe Welding certificate.
Skills and Knowledge

Page under construction, please check back for updates!!!
Career Opportunities
Welders are needed throughout the world, making the job opportunities endless. Students enter the work force with a wide variety of skills and can specialize in specific aspects of the welding trade, including layout and inspection welding, new construction welding, and fabrication. According to North Dakota Employment Projections 2006-2016 publication, Welding is ranked as one of the top seventy-one "Hot Jobs" for North Dakota. Jobs in welding are projected to increase by 16.8% by 2016. TMCC will be offering this new program fall semester to meet the workforce training needs of the Turtle Mountain Manufacturing Plant. Career upgrade certificate classes are also offered. American Welding Society welder certification is available to students enrolled in welding course.
Admission
There are no special requirements for admission into these programs. Please refer to the TMCC Admission section for future students.
[TMCC Admission Information]
Areas of Study
The welding program provides students with the basic welding skills needed for entry-level jobs. The Welding Technology program will offer students the opportunity to spend a majority of their hours in school working in a modern, well-equipped laboratory. The program will teach welding skills using oxyacetylene, manual stick electrode, semiautomatic Mig, Tig (Heliarc), Pulse Mig, and various other welding processes. Working from blueprints, students follow exact specifications and apply practical shop math to accomplish required tasks. Students complete live work projects using skills acquired in classes. In addition, sudents will have an option to take the American Welding Society (AWS) certification practical exam. The AWS welding test is recognized worldwide as the standard to measure welding competence.
Courses
Welding Technology Certificate Program – 36 Credits
General Education Requirements
MATH130 – Technical Math (2)
CIS101 – Computer Literacy (3)
PSYC100 – Human Relations in Organization (2)
Total General Educations Requirements (7)
Required

WELD110 OSHA Certification (1)
WELD123 Fabrication Methods I (2)
WELD135 Basic Metallurgy (2)
WELD140 Fabrication Methods II (2)
WELD151 Welding Theory I (3)
WELD152 Welding Theory II (3)
WELD153 Welding Lab I (5)
WELD154 Welding Lab II (5)
WELD155 Blueprint Reading for Welders (3)
WELD165 Bluepring Symbols for Welders (2)
WELD176 Job Preparation Workshop (1)
Total Core Required Credits (29)
Total Certificate Credits (36)
9 month Certificate
SAFT 110 OSHA 10-Hour (1)
WELD 123 Fabrication Methods I (2)
WELD 140 Fabrication Methods II (2)
WELD 151 Welding Theory I (3)
WELD 152 Welding Theory II (3)
WELD 153 Welding Lab I (5)
WELD 154 Welding Lab II (5)
WELD 155 Blueprint Reading for Welders (3)
WELD 162 Internship (3)
WELD 165 Blueprint Symbols for Welders (2)
WELD 167 Introduction to CNC (1)
WELD 177 Job Readiness (1)
MATH 130 Technical Math (2)
Total Required Credits – 33