Plumbing Technology
For more information on Gainful Employment please click the logo below: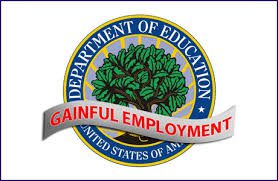 16 Week Technology
Contact Information

Richard Jay
Instructor
rjay@tm.edu
South Campus
Overview
The Plumbing Certificate program provides individuals new to plumbing with entry-level skills in
basic plumbing. Students will begin with basic tasks such as shop safety and on the job safety
training, identifying tools and fittings used in the trade, and will be trained with several
varieties of hand tools power tools and power equipment used in the plumbing field. Students will
learn basic coverage of plumbing standards, including acceptable installation practices and
acceptable materials. They will design, install, and repair plumbing and water systems using
acceptable standards, and material to assemble, maintain, and repair plumbing systems in accordance
to plumbing code. Through classroom instruction, students learn design, layout, and installation
theory. Students acquire the skills necessary to perform basic plumbing operations. The curriculum
is based on a level I – plumbing professional from NCCER course materials.
Skills Knowledge
Plumbers, pipefitters, and steamfitters typically do the following:
Install pipes and fixtures
Study blueprints and follow state and local building codes
Determine the amount of material and type of equipment needed
Inspect and test installed pipe systems and pipelines
Troubleshoot systems that are not working
Replace worn parts
Career Opportunities
The median annual wage for plumbers, pipe fitters, and steamfitters was $51,450 in May 2016. The median wage is the wage at which half the workers in an occupation earned more than that amount and half earned less. The lowest 10 percent earned less than $30,430, and the highest 10 percent earned more than $90,530.
The starting pay for apprentices usually is between 30 percent and 50 percent of the rate paid to fully trained plumbers, pipe fitters, and steamfitters. As they learn to do more, apprentices receive pay increases.
Admission
There are no special requirements for admission into these programs. Please refer to the TMCC Admission section for future students.
Required Courses


PLU 100 Core Curriculum (2)
PLU 101 Introduction to Plumbing (4)
PLU 104 Introduction to Plumbing Codes (2)
PLU 110 Construction Drawing (2)
PLU 125 Plumbing I (5)
SAFT 110 OSHA – 10 Hour (1)
PLU 177 Job Readiness (1)
Total Required Credits  – 17