Phlebotomy Technician
For more information on Gainful Employment please click the logo below: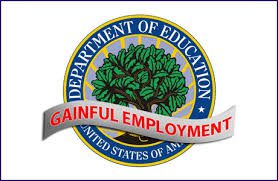 9 Month Certificate
Contact Information

Marilyn Delorme, BA MT (ASCP)
CTE State Credential Teaching Certificate
Program Director/Instructor
TMCC Allied Health Building
Phone: 701.477.7862, ext 2409
Program Description
The Phlebotomy Program is centered on theory and practice, adapting the Seven teachings as the Phlebotomy student's code of ethics. Study consists of one and one half semesters of courses at TMCC and an eight week Clinical rotation at one of TMCC Affiliated Laboratories. Quentin N. Burdick Memorial Health Care Facility in Belcourt, Presentation Medical Center in Rolla, Northland Community Health Center in Rolla and Heart of America Medical Center in Rugby.
The TMCC Phlebotomy Program is approved by the
National Accrediting Agency for Clinical Laboratory Science.

5600 N. River Road, Suite 770
Rosemont, Ill 60018-5119.
Phone 773.714.8880.
Additional Information
Phlebotomy Technicians work directly with patients and are vital members of the health care team. Often they make the patient's first impression of the entire laboratory staff. Phlebotomists are skilled at collecting blood and other specimens accurately, assuring high quality specimens for laboratory analysis and diagnostic purposes.
Successful students are those that are self-motivated, dedicated, organized and capable of working independently.
Phlebotomy Program Requirement Form (9 KB PDF)
Phlebotomy Student Handbook (646 KB)
TMCC Catalog
TMCC Referral Guide
Student Handbook 2018-2019
The TMCC Phlebotomy Technician Program began in 2010.
We have a 90% Graduate completion rate.
We have a 11% Attrition rate.
A 100% 2019 First Time Pass Rate on a National Certification exam.
Placement totals (last 3 years):
Total Number of students: 21
Total number of students furthering their education: 16
Number of students employed: 5
Program Goals
To prepare competent entry-level phlebotomy technicians in a cognitive (knowledge) Psychomotor (skills) and effective (behavior) learning domain. Preparing them for Graduation and National Board exam success. (80% pass rate).
To prepare students to use equipment safely following proper laboratory techniques and relate laboratory data to various disease processes.
To prepare students to perform within the ethical and legal boundaries of the phlebotomy technician's scope of practice
To prepare students to integrate and value the needs of the individual patient, within his/her family, culture, society and health circumstances.
To prepare students to display professionalism and cultural sensitivity while interacting and communicating with providers, staff and patients preparing them to identify the role of phlebotomists as part of the healthcare team.
Career Opportunities
The job market is very good and opportunities are expected to rise in the future. Phlebotomists, especially those with a certification, are in high demand in clinics, hospitals, nursing homes and blood donor collection and processing facilities, State and Nationwide. In many states medical laboratories now require Phlebotomists to possess a certificate for a nationally approved Program.
Admissions
The TMCC Phlebotomy Program has a limited enrollment of twelve students. The program begins in the Fall only and the method of delivery is on campus. Admission requirements are the same as any new student entering TMCC. (See admission policy) Students are required to earn a "C" or better in all the courses in the Phlebotomy Curriculum. An overall grade point average or 2.00 is required for successful completion of the program. Students must complete the majority of the program curriculum to proceed to a Clinical Rotation. Those students that successfully complete the program requirements attend the graduation ceremonies and receive a certificate of program completion. Students are then eligible to take a National Certification Exam. Passing a national exam is not contingent of receiving a program completion certificate.
TMCC is a recognized test site for the National Center for Competency Testing. http://www.ncctinc.com
Courses
CIS 101 Computer Literacy (3)
ENG 110 College Composition I or ENG 105 Technical Communications (3)
BIOL 115 Human Structure and Function or BIOL 220 Anatomy and Physiology/Lab (4)
BOTE 171 Medical Terminology (3)
PSYC 100 Human Relations in Organizations (2)
CLS 103 Phlebotomy (3)
CLS 104 Clinical Rotation (8)
CLS 105 Clinical Seminar (1)
CLS 108 Laboratory Techniques (1)
CLS 177 Job Readiness (1)
HPER 210 First Aid/ CPR (2)
Total Required Credits – 33
Goal of the Phlebotomy Program:
To provide quality phlebotomy education to all students that enter the program. with a focus on continuous improvement in student learning… which through the culture and social heritage of the Turtle mountain Band of Chippewa is brought to bear through the curriculum.