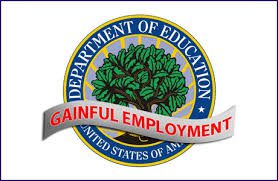 Overview
The casino management certificate is designed with input from local tribal enterprises and employers that recognizes that tribal communities operating gaming revenues rely on profitable and efficient operations that deliver maximum revenue generation to drive economic development, creation of jobs for tribal members and tribal government funding.
Required Courses:
BIOL 115 Human Structure & Function I (4)
BOTE 171 Medical Terminology (3)
BOTE 211 Business Communication (3)
HIT 107 Customer Service Strategies in Health Care Setting (3)
HIT 176 Intro Health Information TEch (4)
HIT 177 Job Readiness (1)
HIT 178  Electronic Health Records (3)
HIT 180 Pathopharmacology  (3)
HIT 182 Medical Language Applications (4)
HIT 184 Basic ICD-10-CM Coding (3)
HIT 185 Basic CPT Coding (3)
HIT 222 Medical Transcription (4)
HIT 270 Medical Office Simulation I (2)
HIT 272 Medical Office Simulation II (2)
HIT 274 Patient Access Certification (2)
HIT 277 Medical Office Procedures (3)
HIT 281 Medical Law & Ethics (3)
HIT 282 Medical Billing/Insurance (3)
HIT 286 Medical Admin Assistant Cert (2)
HIT 290 Patient Access Internship (2)
HIT 291 Medical Admin Assistant Internship (2)
Gen Ed Electives (9)
Total Required Credits: 68
Completion of the certificate, individuals will possess the skills and knowledge that has prepared them to find employment in various segments of hospitality and tourism, with a particular focus on casino operations.
The certificate program prepares individuals for work as supervisors and managers within the gaming industry.
According to the U.S. Bureau of Labor Statistics, employment of gaming managers is expected to increase by 12% between 2008 and 2018 (www.bis.gov).