For more information on Gainful Employment please click the logo below: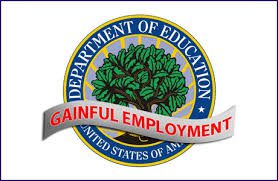 Overview
Population growth, deteriorating infrastructure, and aging buildings will generate employment growth in the construction industry. Job opportunities are expected to be good for those construction workers with the most experience and skill. Employment in building construction may include office and industrial building construction companies, home building construction companies, concrete and brick work companies, and highway and street construction companies. A trained building construction worker must have good hand to eye coordination, understand the blueprint of the work on hand and should be able to carry out the work plan effectively, math skills, and teamwork.
According to the Bureau of Labor Statistics:
Employment of carpenters is projected to grow 8 percent from 2016 to 2026, about as fast as the average for all occupations. Population growth should result in more new home construction—the largest segment employing carpenters which will require many new workers. The construction of factories and power plants is also expected to result in some new job opportunities in the next ten years.
Carpenters work indoors and outdoors on many types of construction projects, from building highways and bridges to installing kitchen cabinets. Carpenters may work in cramped spaces. They frequently shift between lifting, standing, and kneeling, the result of which can be tiring. Those who work outdoors are subject to variable weather conditions, which may limit a carpenter's ability to the median annual wage for carpenters was $43,600 in May 2018.
Required Courses
BCT 103 Construction Blueprints (3)
BCT 105 Core Curriculum (2)
BCT 110 Construction Math (2)
BCT 115 Site Layout/Concrete Form Construction (2)
BCT 120 Framing Principles and Methods (3)
BCT 125 Framing Shop I (4)
BCT 130 Exterior Finish Theory & Lab (3)
BCT 135 Framing Shop II (4)
BCT 144 Construction Estimating (3)
BCT 145 Interior Finish Theory & Shop I (4)
BCT 147 Construction Estimating II (3)
BCT 148 Interior Finish Theory & Shop II (4)
BCT 161 Internship (Two 2 credit courses) (4)
BCT 175 Energy Efficient & Green Construction (3)
BCT 177 Job Readiness (1)
BCT 190 Weatherization & Renovation Theory (3)
SAFT 110 OSHA 10-Hour Construction Industry (1)
Related General Education Courses
 CIS 101 Computer Literacy or CSCI 101 Intro to Computers (3)
 COMM Communications Requirements (See GEN ED Matrix) (3)
 PSYC 100 Human Relations in Organizations or PSYC 111 Intro to Psychology (3)
General Education Electives (See GEN ED Matrix) (6)
Total Required Credits  = 64
Department Contact
Luke Baker
Building Const Tech Instr
Phone: 701.477.7900
Ext: 2300
e-mail: lbaker@tm.edu
Office: CTE Building
---
Ron Parisien
Building Const Tech Inst
Phone: 701.477.7936
Ext: 2301
e-mail: rparisien@tm.edu
Office: CTE Building
---