Machine Technology
---
For more information on Gainful Employment please click the logo below: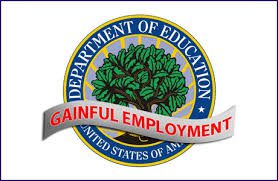 16 Week Certificate
Overview
Upon completion of the program, students receive a certificate of completion in machine technology.
This program is designed both for entry-level students and experienced craftspeople wanting to upgrade their skills. The up-to-date curriculum provides the current theoretical, technological and practical experience necessary for employment and advancement in the industry.
Students will be well positioned to begin a career in the machine trades by gaining basic machining competencies through their work on projects along with a thorough grounding in shop theory.
Skills and Knowledge
Machinists typically do the following:
Work from blueprints, sketches, or computer-aided design (CAD) and computer-aided manufacturing (CAM) files
Set up, operate, and disassemble manual, automatic, and computer-numeric-controlled (CNC) machine tools
Align, secure, and adjust cutting tools and workpieces
Monitor the feed and speed of machines
Turn, mill, drill, shape, and grind machine parts to specifications
Measure, examine, and test completed products for defects
Smooth the surfaces of parts or products
Present finished work pieces to customers and make modifications if needed
Career Opportunities
Highly skilled machinists are currently in great demand. A report by the National Association of Manufacturers states that nearly 90 percent of American employers are unable to hire enough trained personnel. To stay in demand, machinists and machine operators must constantly stay current with technological developments in the field.
Admissions
There are no special requirements for admission into these programs. Please refer to the TMCC Admission section for future students.
Courses
9 month Certificate
ENRT 112 Basic Print Reading (3)
MACH 120 Intro to Machine Tool Technology (1)
MACH 121 Measure and Layout (1)
MACH 122 Hand Tools and Bench Work (1)
MACH 123 Basic Machine Tools (2)
MACH 124 Lathe 1: Facing and Turning (2)
MACH 125 Shape Altering & Taping on Lath (2)
MACH 161 Internship (2)
OFO 105 Valves, Gages & Pumps (2)
OFO 177 Job Readiness (1)
SAFT 110 OSHA 10-Hour (1)
Total Required Credits – 18