For more information on Gainful Employment please click the logo below: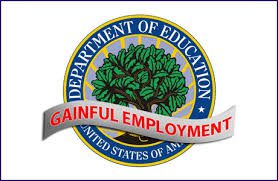 Overview
TMCC HVAC Program provides training to students that prepares them with the knowledge and skills needed in the industry.
There are many job prospects in this field, especially as a technician. This industry is increasing faster than average growth and offers better job opportunities to those who are skilled and trained as technicians. According to North Dakota's Employment Outlook, the employment change is estimated to increase by 33.7 percent in the job openings related to this field. The average annual wage is $45,830.
Trained technicians work at various locations and industries such as office buildings, homes, schools, malls, hospitals, petroleum and petroleum products merchants, electric power generation, transmission and distribution, and many other places. They move from one location to another depending on the requirements. Technicians also work at outdoor locations and should be able to cope with extreme cold and hot temperature.
Courses
HVAC 101 Introduction to Heating, Ventilation & Air Conditioning (3)
HVAC 103 Air Conditioning Theory & Components (4)
HVAC 104 Heating Theory & Components (4)
HVAC 106 Introduction to HVAC/R Electricity Controls (3)
HVAC 108 Residential Oil Burners (4)
HAVE 109 Residential Gas Heaters (4)
HVAC 110 HVAC/R Electricity & Controls I (3)
HVAC 114 Heating Systems Service & Troubleshooting (5)
HVAC 177 Job Readiness (1)
HVAC 203 Indoor Air Quality Solutions (3)
HVAC 213 Air Conditioning Systems Service & Troubleshooting (5)
REFG 216 Residential & Commercial Refrigeration (3)
SAFT 110 10-Hour OSHA (1)
SMTL 115 Introduction to Sheet Metal (3)
SMTL 116 Sheet Metal Layout, Fabrication & Installation I (3)
SMTL 117 Sheet Metal Layout, Fabrication & Installation II (3)
Related General Education Courses:
CIS 101 Computer Literacy Or  CSCI 101 Intro To Computers (3)
COMM Communication Requirement (See GEN ED Matrix) (6)
MATH 102 Intermediate Algebra or Higher (3)
PSYC 100 Human Relations in Organizations Or PSCY 111 Intro to Psychology (3)
ELECTIVES General Education Electives (See GEN ED Matrix) (3)
Total Required Credits: 70