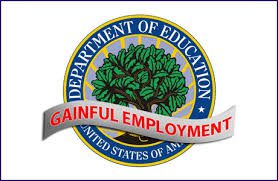 Overview
The health/fitness technician program is designed as a career ladder program providing students with the option to earn program certificates, industry certification and a two-year Associate of Applied Science degree. The program prepares multi-skilled fitness professionals qualified to
perform various skills in the health and fitness industry. Course work includes instruction in exercise science, fitness and exercise, nutrition, prevention and care of injuries, group exercise, personal training, exercise programming, working with special populations, and
ethical/legal issues associated with the fitness industry.
This career path has a much higher profile than it ever has before, makes health fitness technicians recognizable as being a real and active part of individual goal setting and achievements. The role that trainers play in the success of their clients is increasingly in the spotlight. Personal
trainers dig deep into people's barriers and motivations for being active. Personal trainers have many roles and are responsible for maintaining the scope of practice for their profession and within the confines of their certification. The Health & Fitness Industry is one of the fastest growing industries according to the Bureau of Labor Statistics.
Required Courses:
BIOL 115 Human Structure & Function/Lab (4)
FITT 101 Fundamentals of Coaching (2)
FITT 106 Kinesiology (3)
FITT 110 Code of Ethics and Professional Practices (1)
FITT 130 Fitness & Exercise Testing (3)
FITT 155 Personal Training/Lab (4)
FITT 161 Health & Fitness Internship (2)
FITT 174 Special Population (2)
FITT 177 Job Readiness (1)
FITT 219 Sports Nutrition/Lab (4)
FITT 220 Strength and Conditioning (4)
FITT 223 Exercise Psychology/Lifestyle Coaching (4)
FITT 230 Prevention and Care of Athletic Injuries (3)
HPER 136 Weight Training (1)
HPER 210 First Aid/CPR (2)
HPER 213 Personal and Community Health (2)
HPER Elective (4)
Related General Education Courses:
BIOL 150 General Biology/Lab (4)
COMM 110 Fundamentals of Public Speaking (3)
CSCI 110 Intro to Computers OR CIS 101 Computer Literacy (3)
ENGL 110 Composition I (3)
PSYC 111 Introduction to Psychology (3)
Total Required Credits: 62
Program Goals:
Demonstrate proficiency in the following performance domains:
Basic exercise science
Assessment Exercise technique and training instruction
Program design
Considerations in nutrition
Client Relations and behavioral coaching
Professional development, practice, and responsibility
Labor Market Information:
According to the Bureau of Labor Statistics, the median annual wage for network administrators was $81,100 in May 2017. The median wage is the wage at which half the workers in an occupation earned more than that amount and half earned less. The lowest 10 percent earned less than $49,830, and the highest 10 percent earned more than $130,200.
Roger Ross

CTE Instructor
Phone: 701.477.7862
e-mail: rross@tm.edu

---