Coaching/Prevention & Care of Athletic Injuries
For more information on Gainful Employment please click the logo below: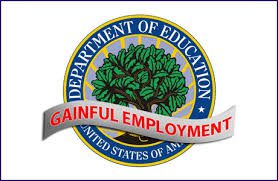 16 Week Certificate
Contact Information:

Roger Ross, Health and Fitness Instructor
rross@tm.edu
(701) 477-7862 x 1024
Overview

The purpose of this program is to prepare students to manage the well-being and health of student athletes. Students will learn to recognize the signs and symptoms of common severe athletic injuries and differentiate them from less severe athletic injuries. This program includes dealing with the history of athletic training, basic anatomy of common injuries, evaluation techniques, preventive measures to reduce the incidences of injuries and a knowledge of basic treatment procedures to be used after injuries occur.
Skills and Knowledge
Athletic trainers typically do the following:
Apply protective or injury-preventive devices, such as tape, bandages, and braces
Recognize and evaluate injuries
Provide first aid or emergency care
Develop and carry out rehabilitation programs for injured athletes
Plan and implement comprehensive programs to prevent injury and illness among athletes
Perform administrative tasks, such as keeping records and writing reports on injuries and treatment programs
Athletic trainers work with people of all ages and all skill levels, from young children to soldiers and professional athletes. Athletic trainers are usually one of the first healthcare providers on the scene when injuries occur. They work under the direction of a licensed physicians and with other healthcare providers, often discussing specific injuries and treatment options or evaluating and treating patients, as directed by a physician. Some athletic trainers meet with a team physician or consulting physician regularly.
Career Opportunities
The median annual wage for athletic trainers was $45,630 in May 2016. The median wage is the wage at which half the workers in an occupation earned more than that amount and half earned less. The lowest 10 percent earned less than $30,300, and the highest 10 percent earned more than $69,140.
Most athletic trainers work full time. Athletic trainers who work with teams during sporting events may work evenings or weekends and travel often.
BIOL 115 Human Structure and Function (4)
FITT 101 Fundamentals of Coaching (2)
FITT 106 Kinesiology  (3)
FITT 110 Code of Ethics and Professional Practices (1)
FITT 177 Job Readiness (1)
FITT 230 Prevention & Care of Athletic Injuries (3)
HPER Elective (2)
Total Required Credits – 16