Personal Training
For more information on Gainful Employment please click the logo below: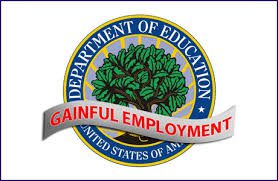 16 Week Certificate
Contact Information:
Roger Ross, Health and Fitness Instructor
rross@tm.edu
(701) 477-7862 x 1024
Overview
The Personal Training certificate provides students with varying degree of knowledge of general fitness involved in exercise prescription and instruction. Instruction will include how to motivate clients by setting goals and providing feedback and accountability to clients.
The program will teach students how to measure client's strengths and weaknesses with fitness assessments and educate their clients in many other aspects of wellness besides exercise, including general health and nutrition guidelines.
Skills and Knowledge
Fitness trainers and instructors lead, instruct, and motivate individuals or groups in exercise activities, including cardiovascular exercises (exercises for the heart and blood circulation), strength training, and stretching. They work with people of all ages and skill levels.
Career Opportunities
The median annual wage for fitness trainers and instructors was $38,160 in May 2016. The median wage is the wage at which half the workers in an occupation earned more than that amount and half earned less. The lowest 10 percent earned less than $19,150, and the highest 10 percent earned more than $72,980.
Admission
There are no special requirements for admission into these programs. Please refer to the TMCC Admission section for future students.
Required Courses
BIOL 115 Human Structure & Function/Lab (4)
ENGL 110 Composition I (3)
FITT 155 Personal Training/Lab (4)
FITT 130 Fitness & Exercise Testing (3)
HPER 136 Weight Training (1)
HPER 210 First Aid/CPR (2)
Total Required Credits – 17