Fitness & Wellness 16-Week Certificate
For more information on Gainful Employment please click the logo below: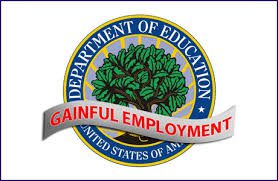 Contact Information:

Roger Ross, Health and Fitness Instructor
rross@tm.edu
(701) 477-7862 x 1024
Fitness Wellness certificate program is to provide focused educational and practical experiences to those interested in a career in the emerging fitness/health/wellness industry. Students will be able to design and facilitate fitness programs in a variety of recreational, nonprofit, corporate, and health club settings. The Fitness Wellness program is a combination of general education and core coursework to prepare competent entry-level exercise professionals with the knowledge and skills to assist individuals across the lifespan in adopting and maintaining healthy behaviors that lead to increased fitness, wellness, and optimal health.
Program Outcomes:
• Implement assessment protocols and pre-participation health screening procedures to maximize participant safety and minimize risk.
• Determine participant's readiness to take part in a health-related physical fitness assessment and exercise program.
• Select and prepare physical fitness assessments for healthy participants and those with controlled disease.
• Conduct and interpret cardiorespiratory fitness assessments.
• Conduct assessments of muscular strength, muscular endurance and flexibility.
• Conduct anthropometric and body composition assessments.
• Review pre-participation health screening including self-guided health questionnaires and appraisals, exercise history and fitness assessments
• Determine safe and effective exercise programs to achieve desired outcomes and goals.
• Implement cardiorespiratory exercise prescriptions using the FITT principle (frequency, intensity, time, and type) for apparently healthy participants based on current health status, fitness goals and availability of time.
• Implement exercise prescriptions using the FITT principle (frequency, intensity, time, and type) for flexibility, muscular strength, and muscular endurance for apparently healthy participants based on current health status, fitness goals and availability of time.
• Establish exercise progression guidelines for resistance, aerobic and flexibility activity to achieve the goals of apparently healthy participants.
• Implement a weight management program as indicated by personal goals that are supported by pre-participation health screening, health history, and body composition/anthropometrics.
• Prescribe and implement exercise programs for participants with controlled cardiovascular, pulmonary, and metabolic diseases and other clinical populations.
• Prescribe and implement exercise programs for healthy special populations (i.e., older adults, youth, and pregnant women).
• Modify exercise prescriptions based on environmental conditions
Labor Market Information:
According to the Bureau of Labor Statistics the Job outlook for degreed/certified Fitness/Wellness Instructors will grow 10% between 2016-2026 (faster than average)
FITT 161 Health & Fitness Internship – 2
FITT 174 Special Population – 2
FITT 177 Job Readiness – 1
FITT 219 Sports Nutrition/Lab – 4
FITT 221 Exercise Psychology/Lifestyle Coaching – 4
HPER 136 Weight Training – 1
HPER 213 Personal & Community Health – 2
Total Required Credits: 16