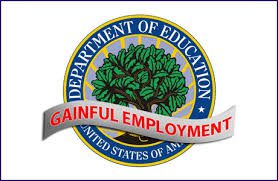 Overview

The Concrete Technology program at TMCC gives you a broad-based understanding of the technology of concrete. You also learn trouble-shooting techniques to handle problems often encountered by finishers. Concrete Tech students build on this educational foundation by working on-site in completing a concrete project.
Skills and Knowledge
Smooth and finish surfaces of poured concrete, such as floors, walks, sidewalks, roads, or curbs using a variety of hand and power tools. Align forms for sidewalks, curbs, or gutters; patch voids; and use saws to cut expansion joints.
This occupation is expected to experience much faster than average employment growth with a high volume of annual job openings. Business expansion, as opposed to the need for replacements, will provide the majority of job openings in the coming decade. Job opportunities for cement masons are expected to be good, particularly for those with more experience and skills.
During peak construction periods, employers report difficulty in finding workers with the right skills, because many qualified job seekers often prefer work that is less strenuous and has more comfortable working conditions.
Students who take concrete-related courses at technical schools will have the best job opportunities. Compared to all occupations, wages for this occupation are average.
Median Hourly Wage – $17.45
Annual Mean wage – $36,670
Required Courses:
Admission
There are no special requirements for admission into these programs. Please refer to the TMCC Admission section for future students.
Suggested Sequence

CFC 111 Properties of Concrete (1)
CFC 112 Introduction to Concrete Construction and Finishing (2)
CFC 126 Concrete Const. Print Read (1)
CFC 140 Concrete Technology (3)
CFC 146 Site Prep & Preparation for Concrete Placement (2)
CFC 151 Reinforcing Concrete (1)
CFC 153 Concrete Placing and Finishing (3)
CFC 154 Concrete Trouble Shooting & Quality Control (1)
CFC 170 Curing/Protecting & Repairing Concrete(1)
CFC 190 Concrete Forming & Finishing Shop (2)
Total Required Credits – 17