Commercial Vehicle Operations
For more information on Gainful Employment please click the logo below: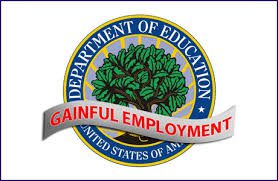 16 Week Certificate
Overview


TMCC's CVO Curriculum will provide students with competencies and skill to assist in obtaining a North Dakota Class A Commercial Driver's License (CDL). This Program provides education and hands on training including traffic laws, safety regulations, log books, driver vehicle inspection reports and other aspects of general education. These graduates will gain a working knowledge of a tractor and trailer through a combination of classroom, simulation and behind-the-wheel driver training.
Turtle Mountain College Commercial Driver program provides core knowledge education that trains for success. We have established these goals to assist in our student's success:
For students to become professional drivers, programs will provide both knowledge content and practice experience, by including an effective balance of classroom, lab, simulation, range and street-highway lessons.
Programs will be constantly evaluated and revised so that they provide career-oriented (realistic and up-to-date) material and activities. This involves individual focus on prospective careers in which each student will most likely begin employment with.
Programs will be provided by quality instructors who have extensive knowledge in transportation. They are professionals who are aware of their responsibility to provide the best education possible to each student.
The program and equipment will be maintained to meet high standards so that the programs are presented in a sound, safe learning environment. All personnel must be alert to any unsafe conditions and responsible for the safety of all individuals using the facilities and the equipment.
All personnel within Commercial Driver program are committed to the philosophy, programs and their objectives, and most importantly, the students at Turtle Mountain College.
Upon graduation, we will strive to provide each student with the opportunity for a career determined to best fit their needs, which will increase the probability for success.
Career Opportunities
Typical positions available to graduates of this program are:
Over-the-Road Driver
Road construction
Regional (Dedicated) Driver
Local pick-up and delivery driver
Prepares for industry certification in:
Obtaining a Class A Learners permit through the North Dakota DMV
Obtaining a Class A License through the North Dakota DMV
OSHA 10 Hour general industry Certification
H2S Gas certification
Defensive Driver Certification
Skid Loader Certification
Typical task may include:
Inspecting and operating a commercial vehicle
Filling out log books, and handling shipping manifest
Driving across state lines
Hauling and delivering different types of cargo
Loading and un-loading of cargo from a commercial vehicle
Admissions
Commercial Vehicle Operations program requirements:
Must be at least 18 years of age
Complete a TMCC application for admissions
Copy of current North Dakota Driver's License
Submit a copy of Birth Certificate
Submit a current Department of Transportation (DOT) Medical Examiner's Certificate (MEC) and wallet card
Complete DOT Drug Analysis Screen
Students WILL BE required as a prerequisite to CDL 105 Novice CDL Training/Lab pass a drug test on the first day of class.
Students who do not meet the Pre-Requisite for CDL 105, will be required to drop the course.
This is required by the Federal Motor Carrier Safety Administration (FMCSA), along with the Department of Transportation (DOT). (49 CFR Part 40 Subpart F)
Courses
Course Descriptions (354 KB PDF)
Gainful Employment 16 Week Certificate
CDL 101 CDL Permit (2)
CDL 105 Novice CDL Training/Lab (5)
CDL 110 Transportation Management Math and Language (2)
CDL 175 Introduction to Transportation Safety and Drivers Skills Evaluation (1)
CDL 181 Introduction to Commercial Vehicle Maneuvers/Lab (2)
CDL 191 Doubles/Triples Endorsement (2)
CDL 192 Tanker Endorsement (1)
CDL 177 Job Readiness (1)
SAFT 110 OSHA 10-Hour General Industry (1)
SAFT 108 H2S Gas (1)
Total Required Credits – 17